The application deadline has been extended until January 10, 2022.
Startups and small businesses alike have an opportunity to design and grow a business that focuses on building wealth, reducing waste, reducing or mitigating environmental impacts, improving worker conditions, and giving back to their communities.
reSET's Impact Accelerator supports social entrepreneurs who are using their business to tackle the big and complex issues that governments, communities and businesses haven't addressed. The four-month Impact Accelerator supports small to medium sized businesses, ranging from proof of concept to $500,000 in annual revenues, to strengthen their business models and amplify their social or environmental impact. Our goal is to help embed sustainability and impact early on, and to meet companies where they are in their journey toward creating positive impact.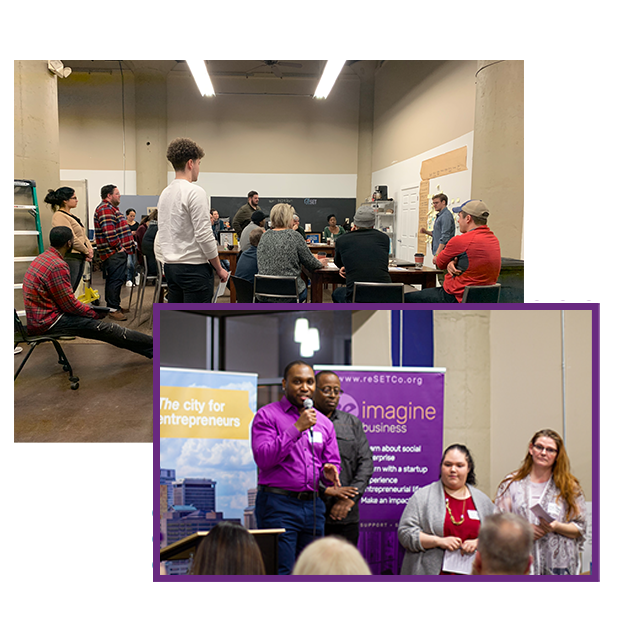 ABOUT reSET
reSET's mission is to advance the social enterprise sector. We believe every business has the potential to consciously improve society while being financially successful. We inspire businesses to thrive by acting through a socially-beneficial perspective across three levels of programming: Creating Social Enterprises, Propelling Social Enterprises, and Changing the Norm.
Our foundational entrepreneurial programs allow us to help startups along a spectrum of growth. From ideation to launch, we aim to create social enterprises through our Food Incubator, Student Incubators, Workshops and Mentor Network support. We propel social enterprises to scale and embed impact in their business model, through the Impact Accelerator, access to capital, and consultative partnerships. Finally, we aim to change the norm by advocating among policymakers and the public, provoking thought leadership, and advancing Impact Investing. Most recently, we launched the reSET Forum: Creating the Future We Want to Inhabit, as a response to Covid19.